Note: this contest is over. Read below for amusement purposes only.
We all want to win a brand spanking new Leper Pop t-shirt, don't we? Well, pretend that you do.
To enter our fabulous contest, examine the picture above for a while. Try not to puke. Then, in your best English, write a story about the picture and email it to leperpop@yahoo.com. Be as short or as long winded as you feel necessary. The important thing is that our television is broken, and we need entertainment.
The best story submitted, as judged by Sid F'er, Moist Rub and Captain Break-It, will win a brand spanking new Leper Pop t-shirt**, as made famous by Marty Casey of
Marty Casey and the Lovehammers
.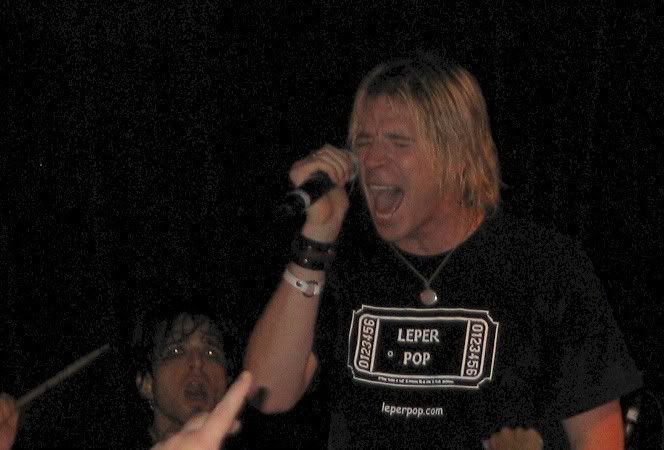 (Don't write about Marty unless you incorporate him into the story that goes along with the picture at the top of this post. Who knows, he may have been the patient right before this one.)
We reserve the right to post any story sent to us. If it's really good, we may even claim it as our own. However, we won't post your name unless you say it's cool to do so. If not, we'll make up a name for you, like Flippa Carover.
Contest deadline: sometime later in the future, or when we get tired of reading the millions of entries.
Be sure to read the other rules from our lawyers in the fine print below.
Lawyers suck
** We have a limited number of sizes. We'll try to give you one that fits, but you may have to either lose some weight or start lifting weights to fit into it.